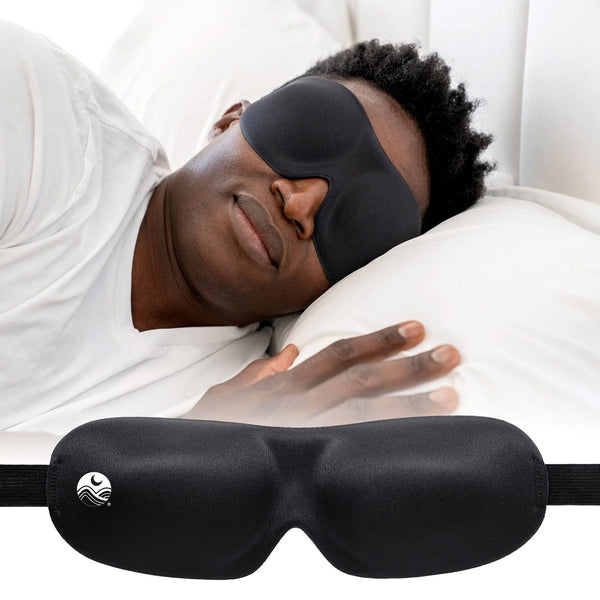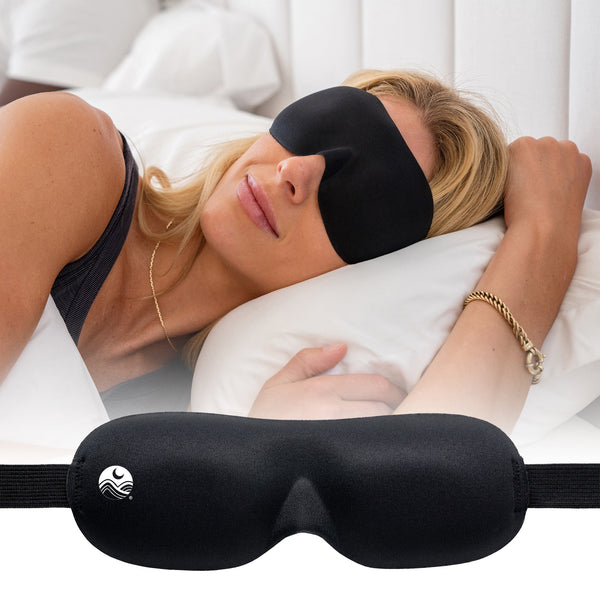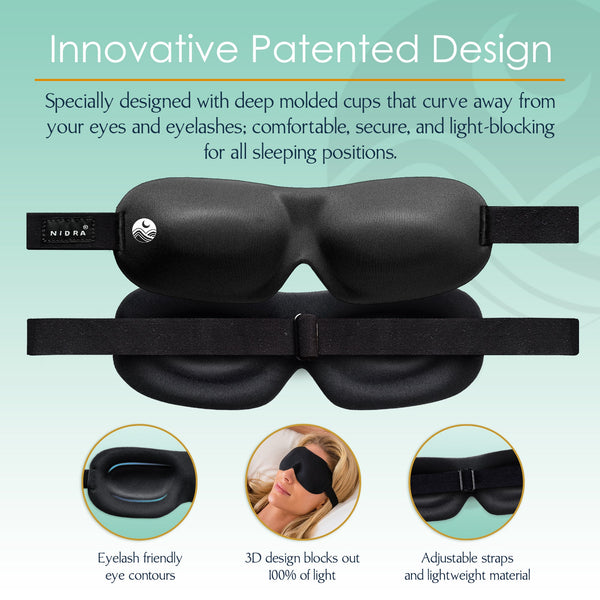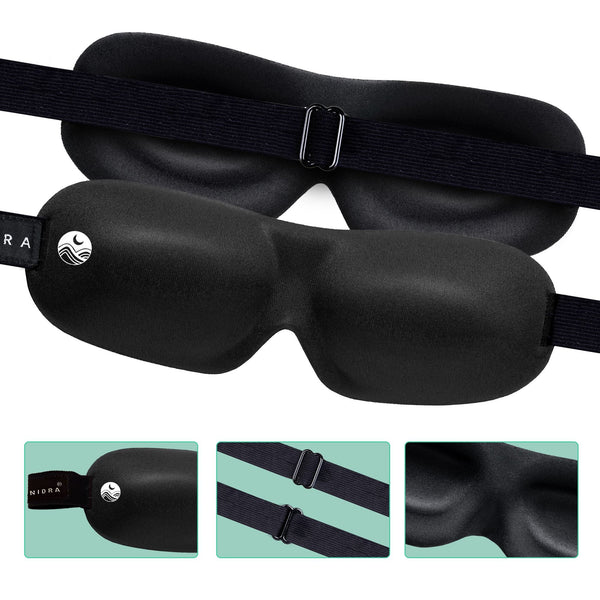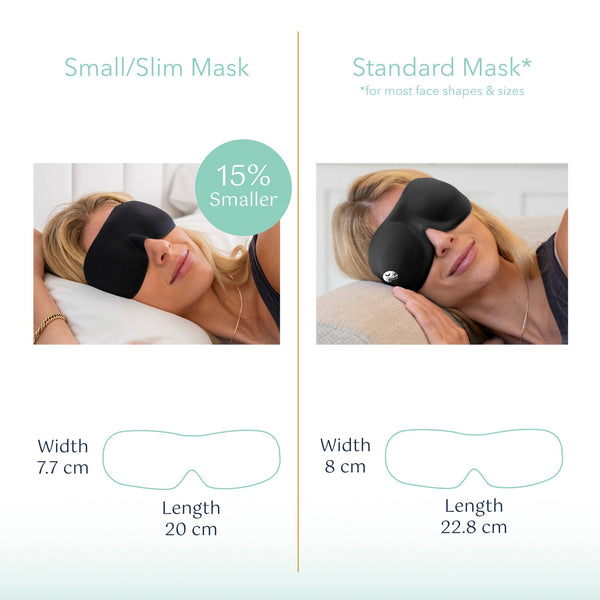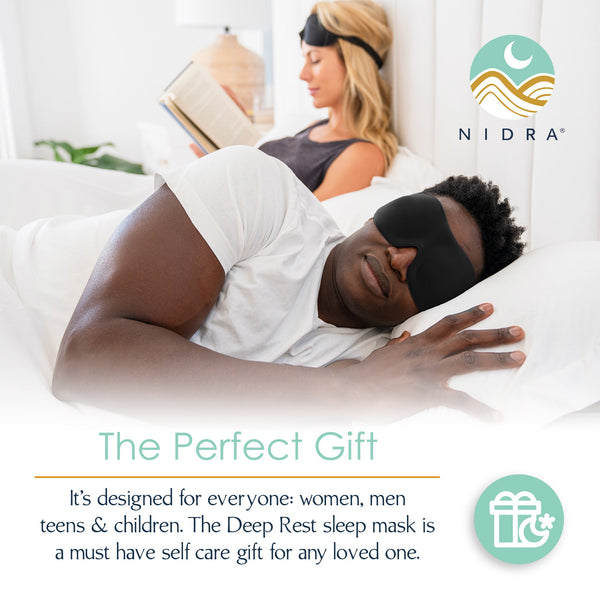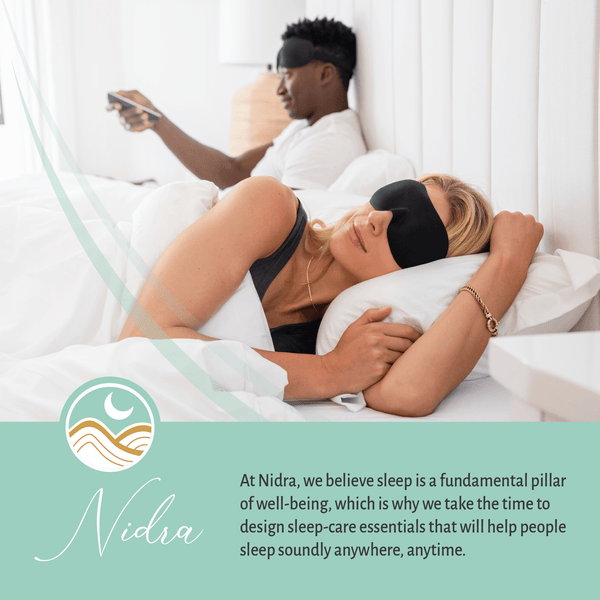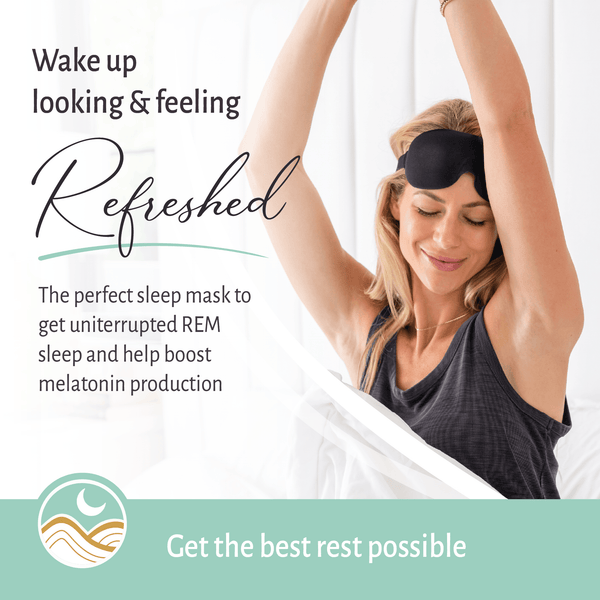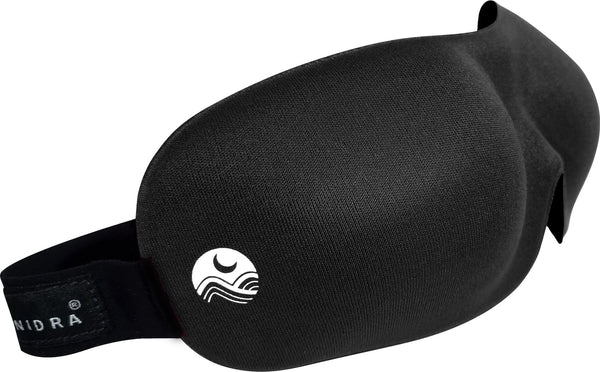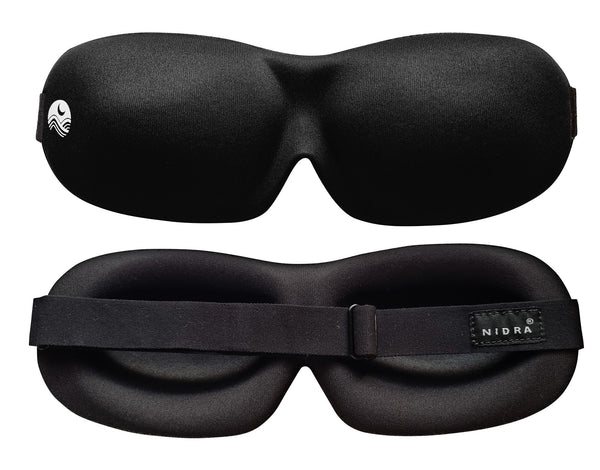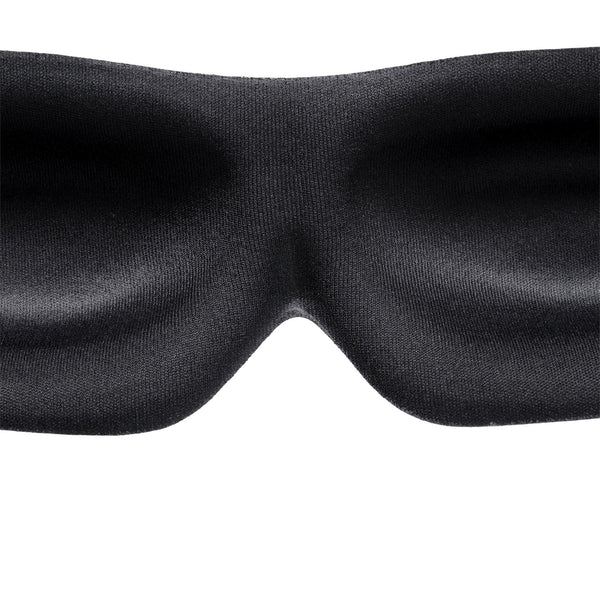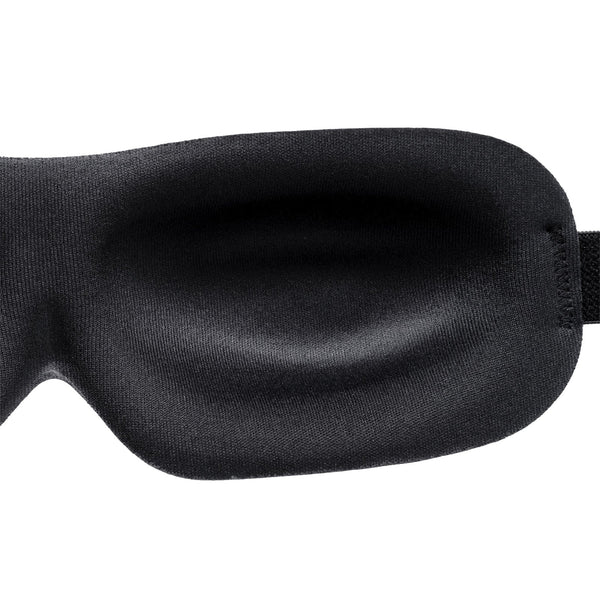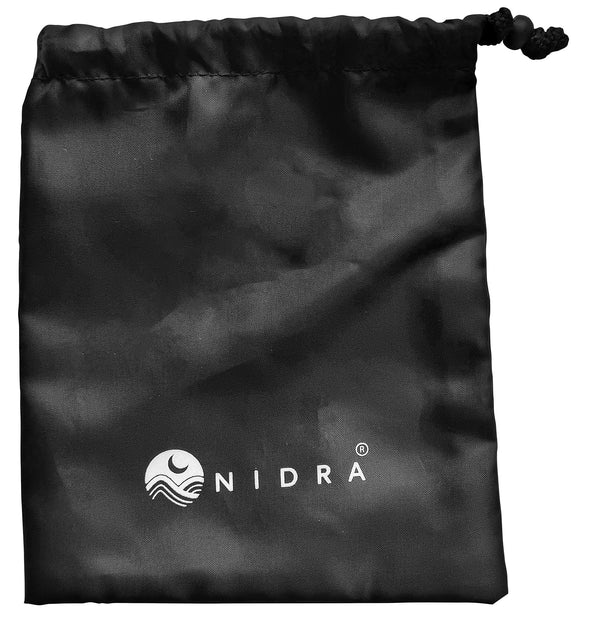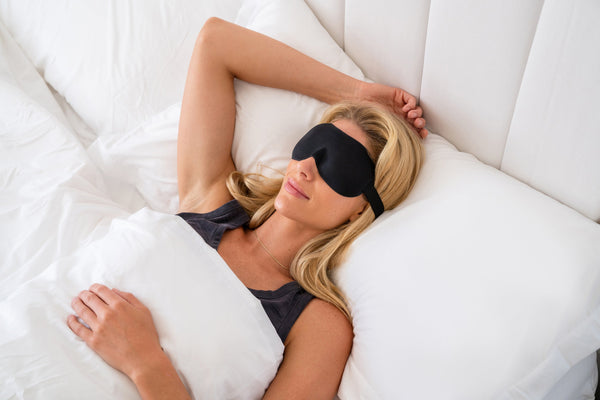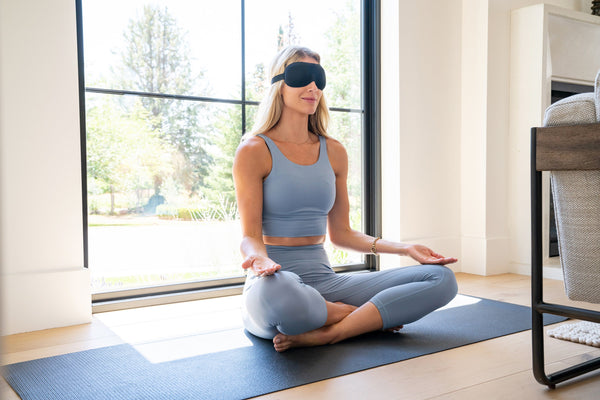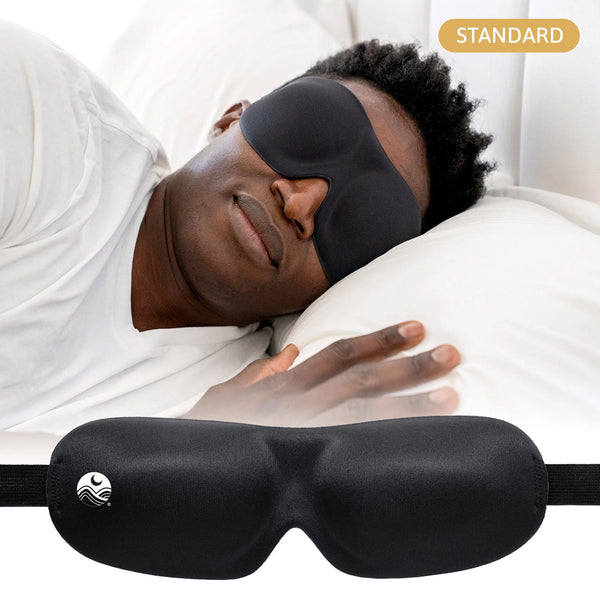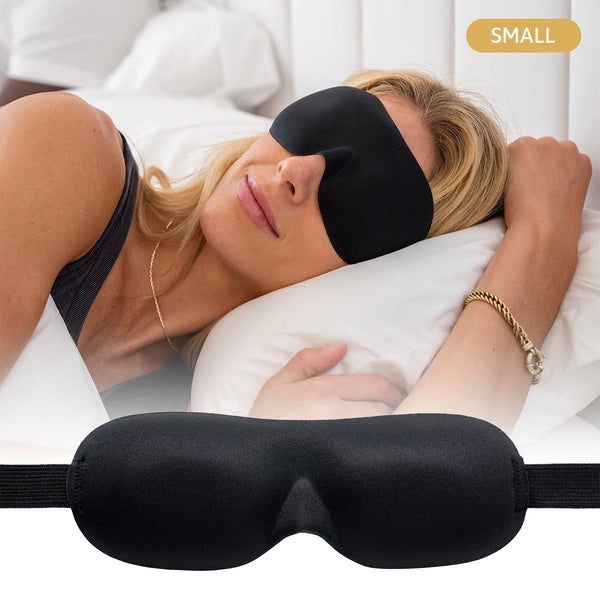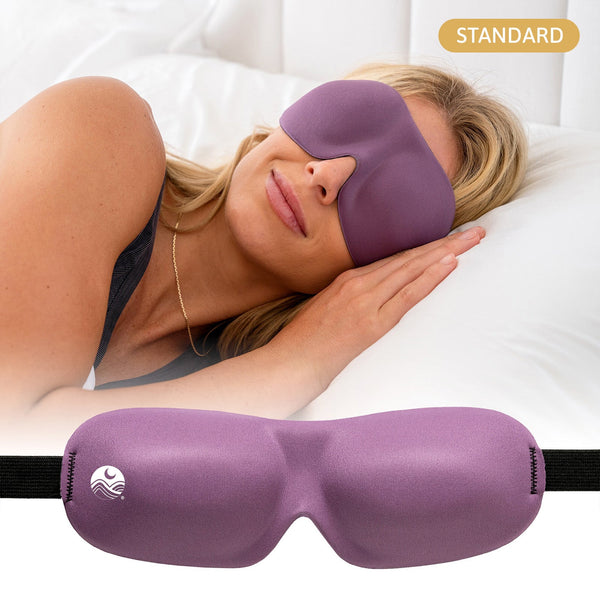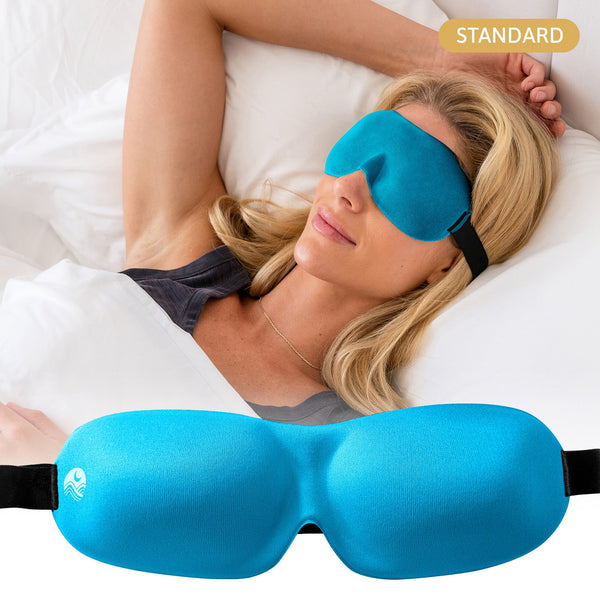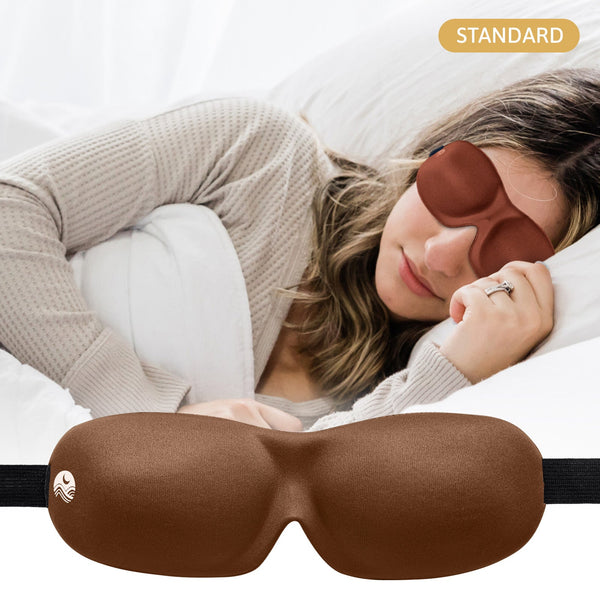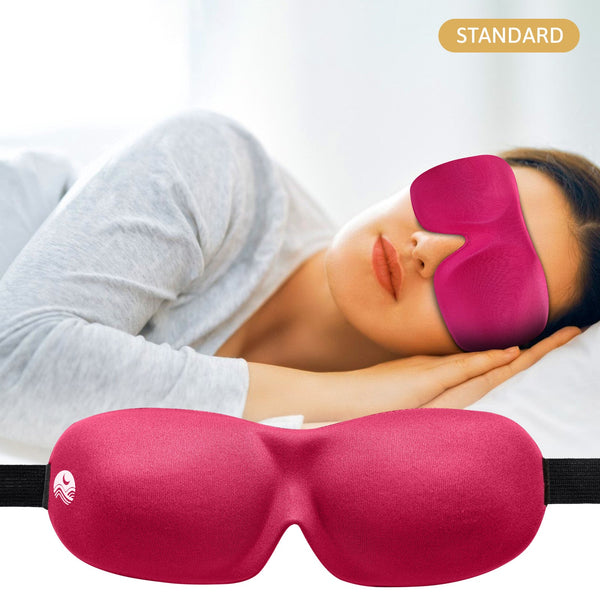 Sleep Deeply Anywhere, Anytime
Pull out this incredibly lightweight, comfortable sleep mask anywhere - in a bed, on a flight, on a long car ride, while camping - and enjoy uninterrupted, deep, restful sleep.
Sleep Long in Complete Darkness
Exposure to light during sleep interferes with your sleep cycle, preventing you from the long and deep night's rest you need to function at your best. The Nidra mask completely blocks out all light and visual stimuli so you can nap or sleep soundly anywhere. Nidra's mask is like having your own personal mobile black-out curtains. Sweet dreams.
Wake Up Feeling & Looking Refreshed
Using advanced ergonomics, the Nidra Deep Rest Sleep mask uniquely contours to your face and eyelids for maximum sleeping comfort. Look and feel well-rested, refreshed, and energetic.
Blink Freely
The Nidra Deep Rest Sleep mask is specially designed with deeply molded cups that curve away from eyes and eyelashes for rub-free comfort. Our mask will keep your eyes shielded from light without smudging eye make-up or compressing your face, eyelids, and eyelashes while you sleep.
Innovative Design
New and advanced, this lightweight, contoured mask is the best sleep mask on the market and will leave you more rested than ever before. With the Nidra mask, you can find your sleeping bliss every night (especially helpful while traveling, camping, and napping or if your partner or watches TV in bed).